The Power Electronics Specialization program is one of the most comprehensive power electronics online learning sources. It it created to help electrical engineers who are looking to branch out into a new field of study, or other people who simply want to refresh their power electronics knowledge.  This program is designed to provide additional information and clarification necessary for success in power electronics applications. The program offers you the opportunity to expand your knowledge and prepare you for active participation in the forthcoming transition in how we use electrical energy.
What is covered by The Power Electronics Specialization program?
The Power Electronics Specialization Program contains five major courses:
Each of them covers specific types of semiconductor devices or converters with over 36 hours of video material.
You can choose either to tackle the whole Specialization or a specific/singular course that you are interested in. Find out more details about each course here.
How does The Power Energetics Specialization program work?
As we mentioned, you can commit to the whole Specialization program or any singular course that you are interested in. Each module has dedicated materials – videos, additional notes, etc. You are free to consult us if there was anything you had a problem with understanding or following. After each module, there is a quick quiz and a homework assignment. Since homework assignments require more effort, there are additional videos that explain how the homework assignments are provided. 
What will you get after completing the program?
The Power Energetics Specialization program will provide you with valuable knowledge and skills, which will enable you to:
understand how power electronics converters operate.
derive relevant waveforms and equations, starting from a converter's topologies.
understand the principles of how systems based on power electronics devices function.
analyze advanced converter topologies.
learn and understand of how we control power electronics devices.
Besides the practical and useful knowledge, there are certificates that you can earn!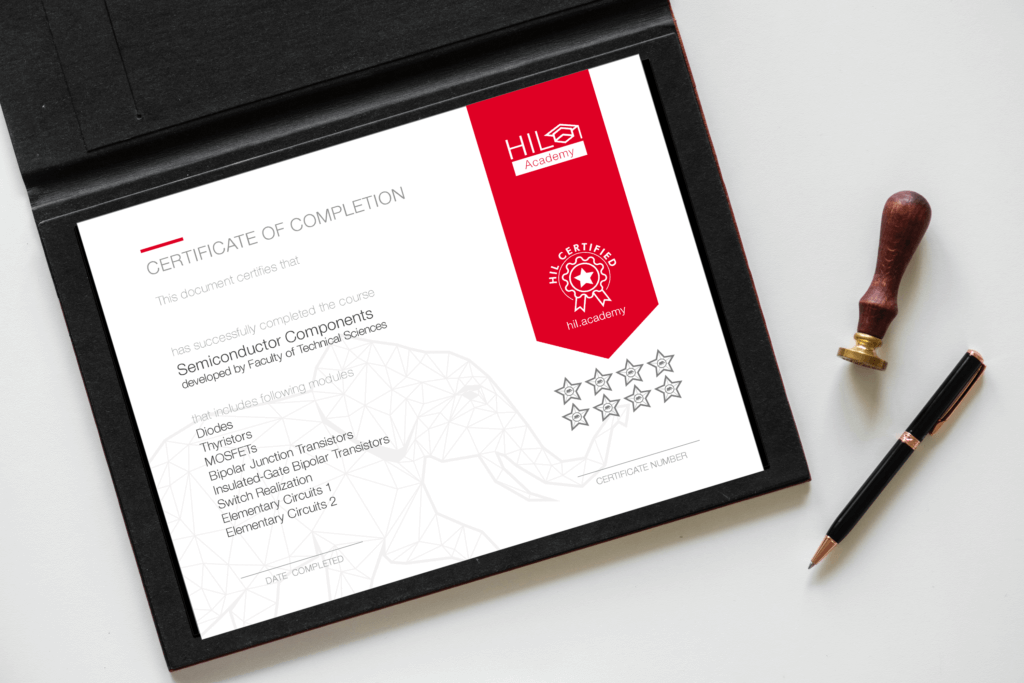 Start your Power Electronics Specialization